Gathering and Managing Project Requirements
Live Online Training (Eastern Standard Time zone) - Boston, MA, USA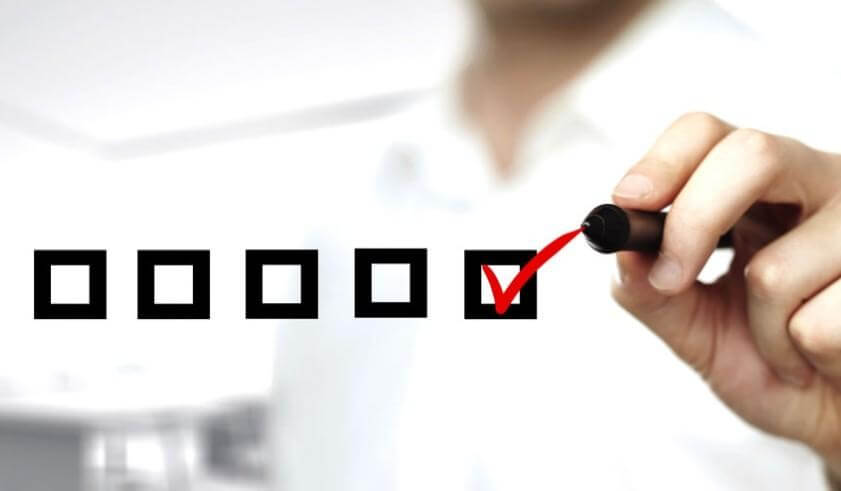 This Requirements Management course will teach you how to gather requirements, document and analyze them. It examines how to plan, identify and estimate requirements activities, control requirements scope, identify and manage requirements risk, track metrics for projects and products, and manage requirements change. It will also cover the various elicitation techniques, requirements analysis and modeling, requirements documentation, and finally, requirements communication and implementation.
In today's projects, the biggest success factor is how well the project requirements have been collected and validated.  Requirements are the basic components that make up the scope of any project. Project managers and business analysts must plan and closely identify and manage requirements for a project in accordance with existing standards in an organization. First, they must identify key roles and stakeholders and decide on a work division strategy.  Working with requirements involves identifying the activities to be undertaken in order to identify requirements, identifying the risks associated with various project requirements, and managing project scope as it relates to requirements.
This course is aligned with the Business Analysis Body of Knowledge® (BABOK®) published by the International Institute of Business Analysis (IIBA™), and can be used towards the training preparation for the IIBA's Certified Business Analysis Professional™ (CBAP™) certification.
IIBA, Business Analysis Body of Knowledge, BABOK, Certified Business Analysis Professional, CBAP are registered trademarks owned by the International Institute of Business Analysis.
Course Objectives
Through this course, delegates will be able to:
Understand the fundamentals of requirements management
Understand what the different types of requirements are
Understand key tasks involved in requirements planning and management
Learn how to identify stakeholders
Describe how business analysis can contribute to the organization and  responsibilities of BA
Learn how to identify and divide the requirements activities roles and responsibilities
Understand requirements-elicitation best practices and the challenges that they overcome
Learn how to document project requirements
Understand the critical link between requirements and scope verification
Learn how to manage conflicting requirements appropriately
Learn to manage requirements scope and change using a traceability matrix
Identify requirements risks and develop response strategies
Identify the often-ignored transition requirements that could lead to project failure
The gathering and managing project requirements training course in Boston, MA, USA is presented as PowerPoint presentations via Zoom or MS Teams which is explained by the instructor while keeping students engaged. Illustrations, whiteboards, and other tools will be used to demonstrate the key points.
What is Business Analysis?
Business analysis is the discipline of identifying business needs and determining solutions to business problems. Solutions often include a systems development component, but may also consist of process improvement, organizational change or strategic planning and policy development. The person who carries out this task is called a business analyst or BA.
Those BA's who work solely on developing software systems may be called IT Business Analysts, Technical Business Analysts, Online Business Analysts or Systems Analysts.
Business analysis, as a discipline, has a heavy overlap with requirements analysis sometimes also called requirements engineering, but focuses on identifying the changes to an organization that are required for it to achieve strategic goals. These changes include changes to strategies, structures, policies, processes, and information systems.
Course Outline - Gathering and Managing Project Requirements
Introduction
Understanding Requirements
Definition of a Requirement
Requirements and Project Scope Verification – the critical link
Types of Requirements
Requirements Failure
How is project failure tied to requirements failure?
Requirements Planning
Identifying Requirements Management Approach
Stakeholder Analysis
Roles & Responsibilities for Requirements
Identifying Requirements Gathering and Analysis Activities
Determining how Requirements will be documented & communicated
Requirements Management strategy for changes, risks, conflicts
Developing the Requirements schedule and Performance Metrics
Requirements Elicitation
What is Requirement Elicitation?
Elicitation Techniques
Preparing for Requirement Elicitation
Conducting Elicitation Activity
Documenting Elicitation Results
Confirming Elicitation Results
Requirements Analysis & Management
Prioritizing & Organizing Requirements
Verifying & Validating Requirements
Requirements Traceability
Dealing with Requirements conflicts
Managing Requirements Change
Defining Project Transition Requirements
Certificate of Completion
At the completion of this training program, each attendee will each be awarded an IIBA endorsed Certificate of Attendance for 14 CDU's and a PMI Endorsed Certificate worth 14 Professional Development Units (PDU's), which can be used towards the hours needed for renewing PMI credentials.
Course Enquiry Form
Date

Course

Mon - Tue




8 - 9




FEB




Course Category: Business Analysis Courses




Location: Live Online (Boston, MA, USA)




Mon - Tue




29 - 30




MAR




Course Category: Business Analysis Courses




Location: Live Online (Boston, MA, USA)




Mon - Tue




3 - 4




MAY




Course Category: Business Analysis Courses




Location: Live Online (Boston, MA, USA)




Mon - Tue




14 - 15




JUN




Course Category: Business Analysis Courses




Location: Live Online (Boston, MA, USA)



SEARCH
There are no upcoming events.
COURSE ENQUIRY FORM